Power switches 16A to 200A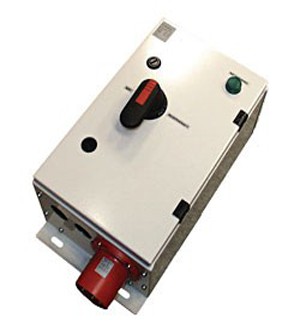 Power switches 16A to 200A
We manufacture power switches for power up to 1200A manual and automatic. Protect yourself from unwanted power outages by installing a ready-made power switch. We now offer some standard cabinets at special prices in power ranges 16, 32, 63 A. The cabinets are delivered complete and are easy to install in your central. Meets the requirements of IEC 947. Enclosure class IP55.
Order your power switch directly
Book power switches here at net price by choosing size below. We will then receive your order immediately and shortly thereafter, this will be confirmed via email. Delivery takes place immediately, with reservation for final sale. When ordering an automatic power switch write down the desired power or call us. For more information contact us by phone
0431-222 40
or email
info@greenpower.se.