GreenPower leads development in energy and uses only the latest technology. This guarantees the best quality and highest reliability. A perfect design generates safe use while environmental awareness is also a mighty important part of GreenPower's development stages.

You always have the greatest choice of GreenPower in terms of power requirements, equipment and models. The wide range includes desktop, mobile, portable and tractor-driven generators and the control box with the wide range of power of 3kVA - 2000 kVA.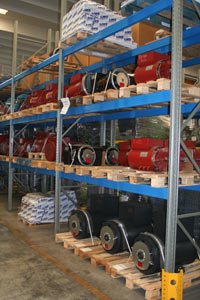 GreenPower spiral wound permanent magnet generators that provide stability, reliable and secure use. GreenPower is being built together to drive the transmission either directly or via an external drive. Some examples of Green Power contract certified engines, John Deere, Perkins, Volvo, Iveco, Yanmar, Lombardini, Deutz, YD, Cummins and Honda.

GreenPower is used in construction, the emergency services, health care, defense, aviation, shipping, mining, nursery, agriculture and industries, just to name a few groups we provide with electricity.